NAFDAC applauds as WHO certifies SWIPHA's Paediatric Zinc Sulphate
10 May 2023 10:53:21 AM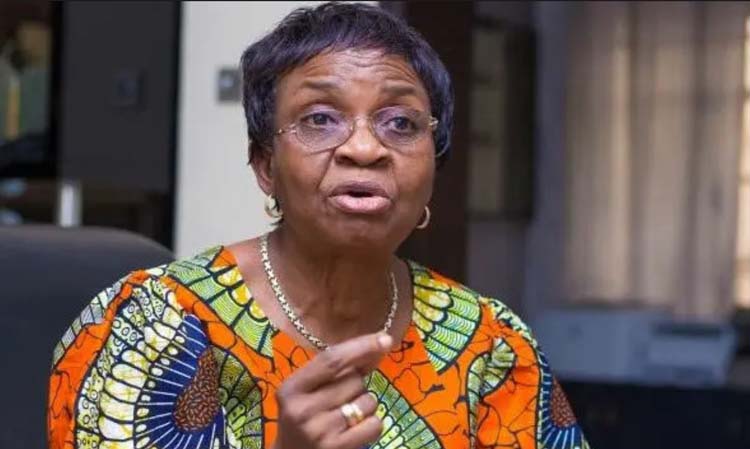 The World Health Organization, WHO, has added Pediatric Zinc Sulphate tablet (20mg dispersible tablet) manufactured by Swiss Pharma (SWIPHA) Nigeria Limited to its list of prequalified medicines.
The National Agency for Food and Drug Administration and Control, NAFDAC, disclosed this on Tuesday in Lagos noting that SWIPHA was the first to achieve such success in West Africa.
Speaking at the briefing, the Director General, NAFDAC, Prof. Mojisola Adeyeye applauded the company for its large feat and advised other pharmaceutical companies to strive for such achievement.
"On the 2nd of May 2023, the WHO Prequalification Unit added Pediatric Zinc Sulphate tablet (20 mg dispersible tablet) manufactured by SWIPHA Nigeria Limited to its list of prequalified medicines.
"Swiss Pharma Nigeria's dispersible zinc tablets pre-qualified WHO pre-qualification of Medical Products (IVDs Medicines, Vaccines, and Immunization Devices, Vector Control).
"This laudable feat is no doubt the outcome of meaningful collaboration between the Swiss Pharma Nigeria Limited and NAFDAC as well as a systematic implementation of policies earlier mentioned.
"With this achievement, SWIPHA has added another first to its arsenal of firsts.
"Being the first manufacturer to be recognized by the WHO as operating at an acceptable level of compliance to Good Manufacturing Practice (GMP) requirements in West Africa, the manufacturer is now also the first manufacturer of finished pharmaceutical products to attain prequalification of its product in the West Africa sub-region.
"This commendable attainment without an iota of doubt has reinforced our conviction that with the right attitude, collaboration and synergy, Nigeria Pharma Industries can become a force to reckon with in sub-Saharan Africa and in the comity of nations."
Adeyeye said that WHO prequalification of Medicines Programme (PQP) ensures that medicines supplied by procurement agencies meet acceptable standards of quality, safety, and efficacy.
She encouraged other frontline local drug manufacturers in particular to emulate this feat through harmonization of collective aspiration and synergy of effort with the NAFDAC to achieve more.
On his part, the Managing Director, SWIPHA, Mr. Frederic Lieutaud thanked NAFDAC for its unrelenting support noting that such a feat would not have been achieved without the agency.
"SWIPHA started this journey with the support of NAFDAC to go to the next level and the next level for us was the WHO prequalification.
"We are very proud to say today that we are the first company in Nigeria in western Sub Saharan Africa to have this WHO legal and we also be the first to have two prequalified drugs in the nearest future. I am very happy we achieved this in SWIPHA and we have been in Nigeria for over 13 years and we believe that it is only Nigeria that could have achieved this WHO prequalification."
- Vanguardngr.com